Weather in Manila, Philippines
We all love to go on a holiday, and an important factor which adds up to the fun of tour is the weather of the place, It is always advisable to know about the weather conditions of the place you are visiting. It not only helps you plan your holiday but also saves you from various other problems which might erupt in the unfavorable weather conditions. This becomes especially a point of concern if you are traveling with children.  Well, Philippines is one of the best places to enjoy active volcanoes, natural beauty, adventure sports, lip-smacking food and much more. Manila, the capital of Philippines, is a popular tourist attraction and seems to garner the attention of every traveler.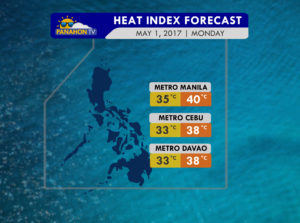 Best time to visit Manila
This region is known for the dry season. The months from November to March are the most favourable months if you want to enjoy the best of this place, you must plan your travel between November to March. You still have two months to visit this place. The summers become very hot in this part of the world, and humidity further adds to the trouble.  The summer starts from April and continues till June. Owing to extremely hot and humid conditions you cannot roam around lurking on the street.  If you love to shop, then shop till you drop in the winter months. Most of the products are available at a discounted rate, and you can take away a lot of souvenirs from this place.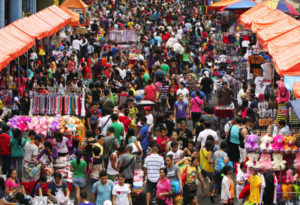 By May approaches, the weather becomes too hot; in fact, the temperature is the highest during this month. Then comes the monsoon months when it rains a lot, and it is not at all advisable to move out. And you won't want to lock yourself in the room wasting your holiday. Thus, don't plan your trip during the monsoons.  In fact, Manila experiences typhoons from June to September. Thus, months from December to April are the only months when the temperature and other weather condition becomes favourable for traveling and touring around the city.
You can see Christmas celebration kickstarting from the month of Soetmever itself. Decorated shops, embellished starts, wreaths and lighting all around can be commonly seen in this city during this season. The Christmas festivity continues till mid-January. In early as April the country observes Holy Week remembering Passion.
Holiday Vacation in Manila
All-in-all if you want to visit Manila then November to March is the best months. It would be great that you don't visit the place during summers and rainy season as the heavy rains bring along various water-borne and tropical diseases. Furthermore, you can get to enjoy the local delicacies, sigh-seeing, watersports and other adventure sports only when you visit in the months which will not make you lethargic rather motivate you to lurk around the streets of Manila.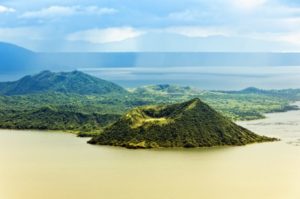 To sum all, I want to say; Manila is a great place to visit for those who love nature and natural beauty.
Tagged:
Christmas
Manila
Time
Visit
Weather