Best Restaurants and Street Food in Manila
Good food is a good mood…!
No love is more sincere than food love. Food lover can never avoid the tasty food. And if the food lovers are travelers too, then they will surely want to try different foods in new places. While traveling people prefer the places with good food spots. Manila is blessed in this regard as it has many top rated restaurants and street food spots to satisfy the hunger of travelers as well as the natives. Here is the list of top restaurants in Manila.
Amare La Cucina
Amare La Cucina is located in Kapitolyo, Pasig City. It stays open from 10 A.M to 11 P.M. It has a beautiful interior and gives you a comfort of family and offers a friendly environment. This restaurant is famous for its traditional Italian food. Al Arrabiatta is in 'must try' list if you ever visit Amare La Cucina.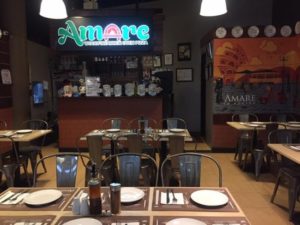 B.A.D Late night breakfast bar
Offering mouthwatering chillaxilog with chicharon bulaklak and a fried egg for breakfast. It will leave an unforgettable taste on your taste buds.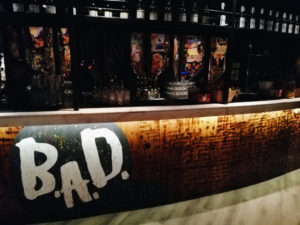 Epilogue
Epilogue, an extremely comforting restaurant located in the Pasay City. The wall patterns are attractive enough to seek the attention of visitors. This restaurant is famous for its Japanese cum European menu. It is designed by four Japanese chefs. They are expert in making pastries, steaks, Pizzas and much more. Their cheesy flavors will surely satisfy your urge for food.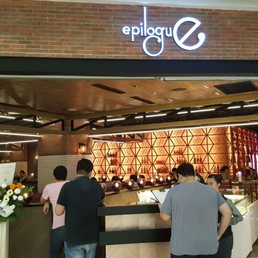 Hibana
Hibana is located in Makati City. Not only the interiors of this hotel are amazing but the food offered here has more than amazing taste. Hibana's specialty is soya sauce ice cream but it is also considered as the best place for seafood like sushi, karaage. The chilled seasoned prawns are beyond taste.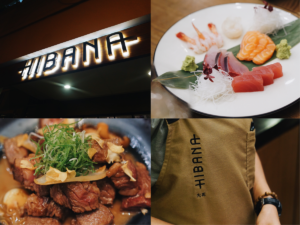 Kiss the Tiramisu
Inaugurated in 2015. In a short span of time, it has become the tourist attraction spot. It offers mouth-watering dark chocolate servings, coffee sauce and a large number of cookies. The signature original Tiramisu soft serve gives you a taste of dreamy dessert.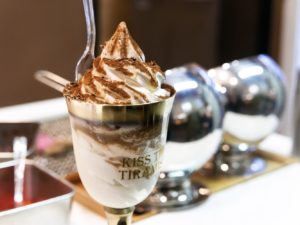 The fact is, street food can never lose its importance even in the existence of outclassing hotels because some people still prefer street food to satisfy their cravings. So, now have a look at famous street food spots in Manila.
Isaw
Well, like its name this street food is also unique in Manila. Basically, these are intestines of pig or chicken that are served to get rid of afternoon snack cravings. These intestines are cooked as a BBQ on charcoal and will be tastier if soaked in vinegar. Mang Larry's Isawan is the best place to have a tasty Isaw.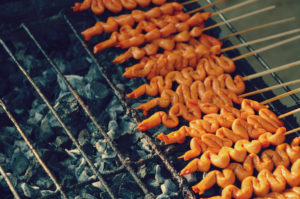 Balut
Is a very popular exotic food in the Philippines.  It is a developing bird embryo (usually a duck) that is boiled and eaten from its shell.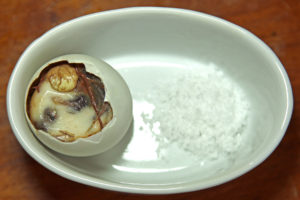 Kwek Kwek
Have you ever eaten quail eggs…? No…! Then eat Kwek Kwek, a famous Manila's street food. These are basically quail eggs stuffed in orange cover and give the best taste when combined with vinegar and spices. They can be easily found on any food spot in Manila.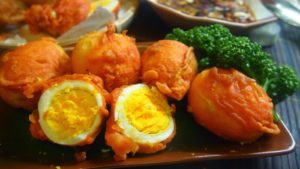 Betamax
Betamax is a dish made of chicken's blood. Yes, you read it right. The blood of chicken fried to keep up its texture. When the blood is extracted from the chicken, it is left to cool down and get sticky. That sticky blood is cooked and served in rectangular shapes. It can also be found at any street food spot.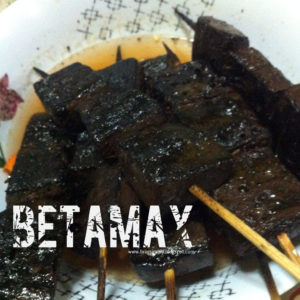 Dirty ice cream
Don't get influenced by its name. It is also a common street food in Manila sold by vendors. It has a good taste. But it is pronounced as dirty ice cream because the vendors move from one place to another, travel much and fill the scoops with hands.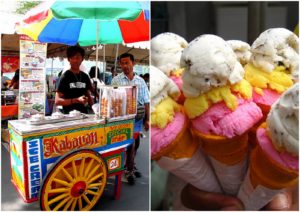 Tagged:
Balut
Betamax
breakfast
food
ice cream
Isaw
KwekKwek
Tiramisu