Travelling is like breathing…!
Manila is one of those travel destinations which are not on the priority list of the travelers. This Philippine's capital was the home to different powers at different times. Manila, with all the problems a big city can have, is still an appealing city. The beauty of this city deserves a visit. Visiting Manila will leave you speechless. This visit will pay you a great value for your money. Being a traveler one should never miss visiting Manila.
We have lined up a "to see list" when you visit Manila. You should not miss visiting these places if you are in Manila.
Malacanang Palace
Malacanang Palace on Pasig River was a summer house but now is the official working place of Philippine's president. This summerhouse also has a library. People who are interested to know about the Govt. or want to gain some knowledge about Philippine must pay a visit here. In five working days of the week, this palace welcomes the visitors.
Corregidor Island
Corregidor Island is also called 'The Rock' because of its importance during the days of Japanese Invasion. This Island served at the central place for allies to fight the invaders. This place is in 'to see list' because it's a sign of courage and bravery. One can visit here in day hours. Visit in the night is risky as it is far from city area.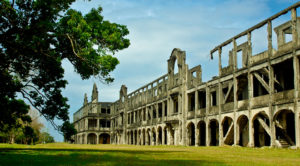 San Agustin Museum
The next in 'to see list' in San Agustin Museum. The best place for the people who have the love for religion and spirit. 'Iglesia de San Pablo' is the Philippian name for the church. It has some adorable art pieces, statues of religious personalities, altars, and ornaments.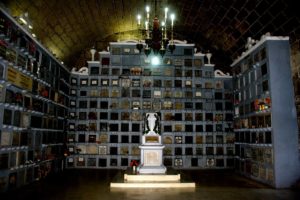 Chinatown
Manila is the home to world's first Chinatown Binondo. This place offers the best Chinese food so deserves to be in 'to see list' so that travelers could satisfy their cravings. Chinatown is not only famous for Chinese food, it was a resident of Chinese since historical times. Best transport for this place is calesa. Moreover, its Buddhist temples and herb stores are attention seeking. For dim sim, Chinatown is best in Manila.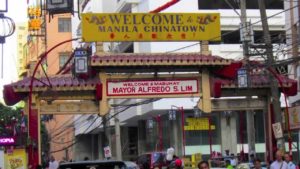 Divisoria Market
Well, Manila offers the most affordable shopping malls in Asia. However, if you are looking for a more pocket-friendly place then Divisoria Market is the best one. The vendors are always ready to indulge in bargaining. Now it's up to your expertise that how much you can bargain. It's over-crowded, dusty and noisy. But it will show you the real life of the city.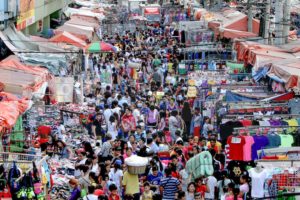 Chinese cemetery
One may wonder what's special to see a cemetery. Why it is in 'to see list'? Well, it is not an ordinary cemetery, only wealthy Chinese are buried here. This place more looks like a residential place than a cemetery. That is what special about it.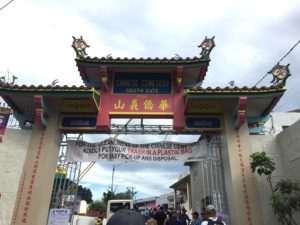 Cubao Expo
This is place is in 'to see list' because it shows Manila's underground scenes. This place is famous for pocket-friendly food and boutiques.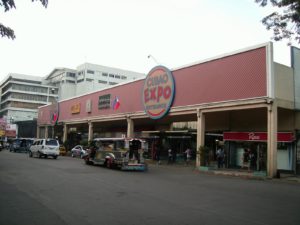 Yexel's toy museum
This museum has two branches, one in Las Pinas and the other in Marine Park. This place offers the amusement by placing all cartoon character at one place and in giant sizes. Prominent figures in the museum are Barbie dolls, Disney world, star wars, DC universe, Simpsons, and Prime. So visit this place and take a selfie with giant cartoons.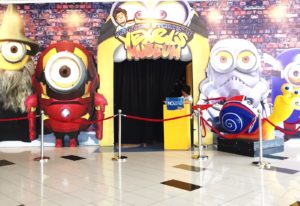 Resort World Manila
The resort most loved by tourists is in 'to see list' because it offers all fascinations in one place. At resort world, you can shop for a whole, have mouthwatering food, can enjoy the most comfortable hotels and different theatrical performances.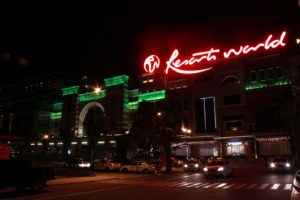 La Mesa Watershed Reservation
The only rainforest that survived near Manila is La Mesa Watershed Reservation. Tourists can visit this place but with certain limitations. Inside the watershed, one can enjoy breathtaking sights and took photographs. It's the best place for people who love greenery.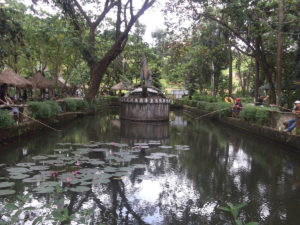 Tagged:
cemetery
Chinatown
Corregidor
Divisoria
Malacanang
museum
Resort
Travel
Watershed